Your Local Equipment Experts in Franklin, NC
Koster Equipment Sales & Rental LLC has the tools you need to get the job done right, no matter what it is. Come to us for tools and equipment sales and rentals. We sell anything from ATVs to lawn mowers, in addition to outdoor power equipment. Our rentals include outdoor power tools and heavy equipment, alongside landscape supplies. We even provide small engine repair services! Contact us today with any and all equipment needs.
Koster Equipment Sales & Rental LLC
Where do you turn when your job requires a tool that you don't have? Whether you're looking to rent construction tools or you're in the market for lawn equipment for sale in Franklin, NC, the answer is Koster Equipment Sales & Rental LLC. Since 2004, we've been helping workers get what they need in the way of tools and equipment.
We pride ourselves on being your one-stop shop for any and all professional-grade equipment and small engine products. Backed by the best name brands, knowledgeable expertise and the ability to provide parts and repairs, there's no reason to look anywhere else when the need for tools arises. Contractors, tradesmen, landscapers and workers of all kinds know they'll find exactly what they're looking for when they come to us. We're pleased to provide:
Our Brands
Services up to 200 miles.
Highlands NC
Cashiers NC
Franklin NC
Hayesville NC
Sylva NC
Raybon County GA
Clayton GA
Mountain City GA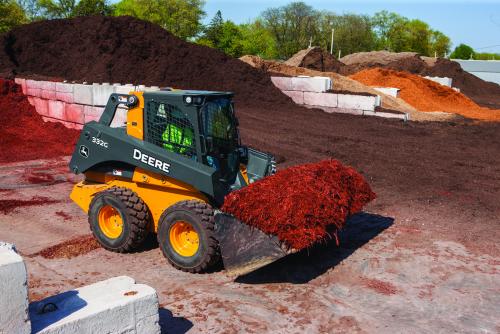 Whether you're building, demolishing or maintaining, we're prepared to provide you with the equipment required to complete the project to the fullest. From pneumatic tools to lawn equipment in Franklin, NC, our mission is to help you get to work. Take a look at just a few more of the reasons we're a number one destination for equipment and tools:
We're a one-stop-shop for a huge range of tool and equipment rentals. Whatever you need to get the job done right, we've got it!
Our huge inventory of sale items spans some of the industry's most trusted brand names. We can even order products for you that we don't normally stock.
We're an authorized service center for many popular brands and take pride in servicing your equipment to the fullest.
For your larger purchases, we're happy to deliver items directly to you to save you the trouble of transporting them.
Our business is a member of the American Rental Association (ARA).
Get the Job Done Right
When your project calls for a tool you don't have, find it at Koster Equipment Sales & Rental LLC. Contact us today for sale or rental information for a diverse range of tools and equipment.